FIND YOUR COMPONENTS
Browse through hundreds of thousands of top-quality electrical components and spare parts.
VRG Components… Not your Typical Supplier.
VRG Components is an industry-leading, AS9120B / ISO 9001:2015 certified, independent worldwide distributor of electronic components, semiconductors, and network components from hundreds of product manufacturers. We specialize in global sourcing services for new, allocated, end-of-life, last-time buy (LTB), and long lead time electronic components from a wide range of leading brands.
VRG Components is unlike other independent distributors you might know. Where other companies may lack quality standards, we are committed to quality and maintain AS9120B and ISO:9001:2015 certifications.
Our sales team speaks your language, from German to Spanish, and we work hard to build meaningful and long-term relationships with our customers and vendors located in every corner of the world. Our customers love doing business with VRG, and we value being there for you when you need us.
Check out our video on the importance of working with a trusted distributor.
Make finding crucial components our challenge, not yours – it's what we do.
Allow us to be your choice partner in sourcing shortage and difficult-to-find parts today.
Where competitors are slow to deliver or don't at all, we go above and beyond for you, our customer. And we're different in that we specialize in finding parts no one else can. We're not like other distributors and are proud of it.
Now, we know that component sourcing can be challenging. VRG Components, with over 50 years of industry expertise, a multi-lingual sourcing team, and unmatched access to exclusive global inventory, is uniquely positioned to serve your needs.
Did you know we're committed to turning around quick quotes?
VRG Components is committed to fast, accurate quotes and top-tier service. Reach out to your sales executive for a quick quote on a part you need, within 30 minutes or less. Just have your manufacturer name and part number ready.
Exactly what we expected & on time.
VRG is always there for us when we need them.
Great company to work with. Very responsive.
Thank you for the quick service.
Good co-operation and customer service.
Good to deal with. Highly recommended.
5 star customer service! Always helpful!
It is really a great pleasure to work with VRG on getting the parts we needed ASAP. Everything was well packed and delivered on time. The communication was very professional. We will be ordering again soon.
Wonderful customer service.
The service is really irreproachable.
We specialize in delivering
We regularly source a wide range of products from leading manufacturers and approved vendors around the world. In total we can secure electronic components from over 500 manufacturers.
VRG Becomes Authorized Lumberg Distributor
VRG Components announced an agreement with the Germany-based Lumberg Group for the authorized distribution of their products.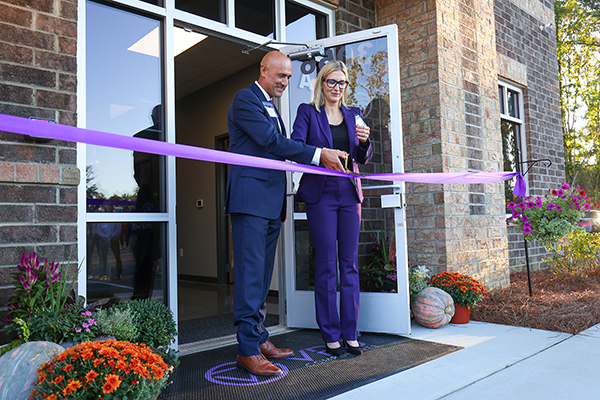 VRG Components Hosts Grand Opening
VRG Components hosted a grand opening party to officially open their new global corporate headquarters.
Get in touch
We are located in Charlotte, North Carolina. You can reach our multi-lingual team via telephone or email from anywhere in the world.